Choosing your Engine Type
Forklifts can be used for many different tasks in a variety of environments. Although all engine types could be used in all environments, some are better than others for indoor vs outdoor use.
Engine Type
Outdoor Use
Indoor use
Liquid Petroleum Gas
vs

Diesel

vs

Electric forklifts
LP gas forklifts use liquid petroleum to power the engine. LP is a clean-burning fuel with low carbon monoxide output, which allows for indoor use.
Electric forklifts don't produce any fumes, making them eco-friendly. They do require significant charging time, which is something to consider if your factory is up and running 24 hours a day.
Diesel forklifts must be used outside due to the carbon monoxide exhaust. They are very powerful, have the capacity to lift very heavy loads, and allow for use in rugged terrain.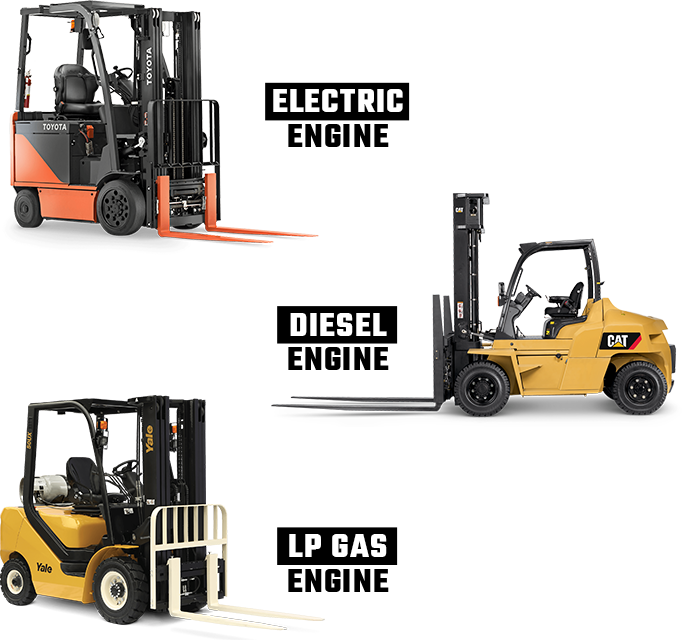 Choosing your Tires
Pneumatic tires come in air pneumatic and solid pneumatic options. Pneumatic tires are great for outdoor and rugged terrain.
Solid pneumatic tires are made of solid rubber and are extremely durable.
Air pneumatic tires are durable, although they don't last as long as solid tires.
Cushion tires are solid rubber bonded to a metal band or ring. They function great in factories and smooth outdoor applications. Cushion tire forklifts are the industry standard for factory, warehouse inventory, and loading docks.
Tire Type
Indoor Use
Outdoor Use
Cushion tires
Pneumatic tires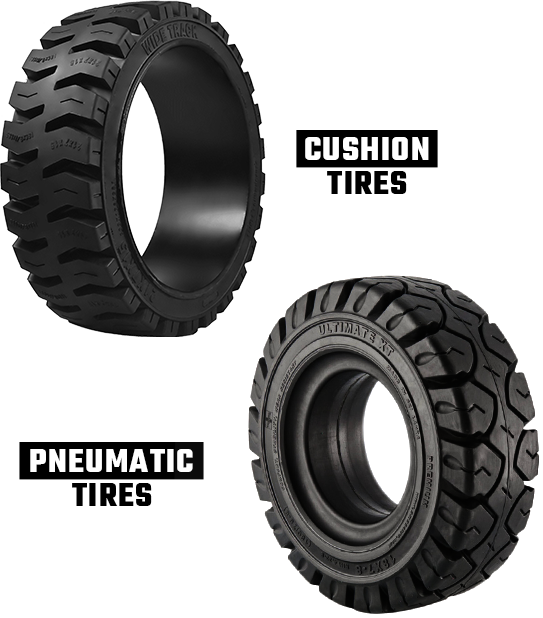 Choosing the Right Weight Capacity
Getting the right forklift for your application requires a good understanding of weight capacity. If you do a lot of heavy lifting, you'll need a higher weight capacity. If you move mostly small and light products, you could benefit from a lighter-weight capacity forklift.
It's recommended to choose a forklift with a slightly larger weight capacity than you expect you'll need to prevent injuries or damages to the lift.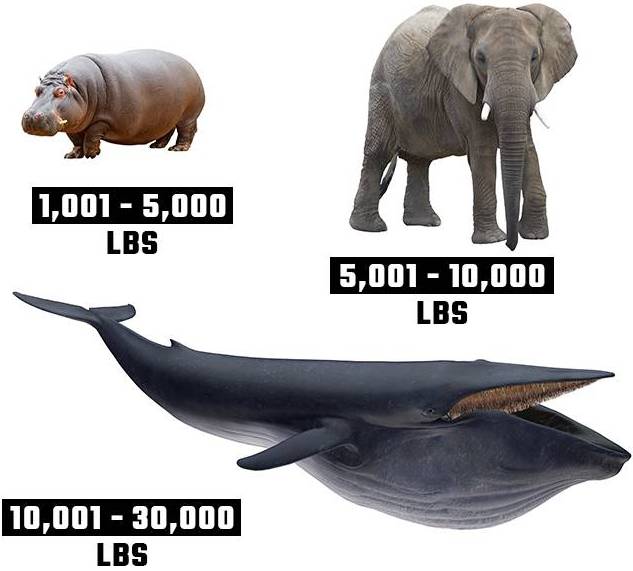 Choosing the Right Mast
Forklift mast stages refer to the number of lifting sections on the forklift. 3-stage forklifts are the most common. 4-stage lifts can reach high heights. The larger the mast number of a forklift, the higher you'll be able to lift.
For inventory management or warehouse jobs, it's recommended you have a forklift with a 3-stage mast or higher.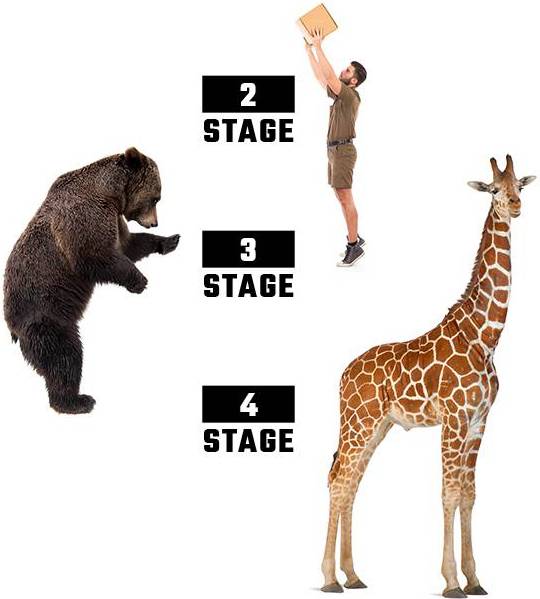 Pick a Forklift From Our Inventory
Browse our inventory of high-quality, used forklifts for you next project. When you visit our forklifts page you can sort lifts by fuel type, capacity, price, mast, and tire type.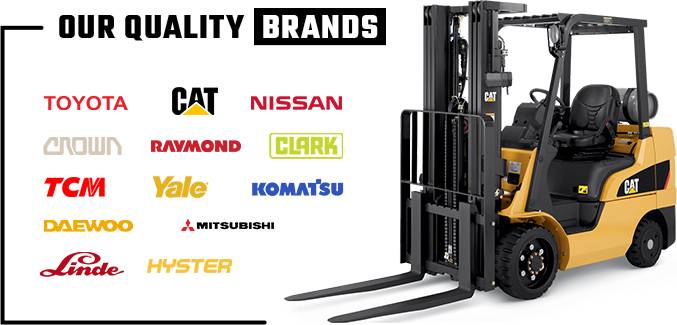 Newest Arrivals:
USED FORKLIFTS
Frequently Asked Questions
What are the different types of forklifts?
There are many types of forklifts, each designed for specific uses. There are 7 common types of forklifts: electric forklifts, internal combustion engine forklifts, order pickers, reach trucks, high-capacity forklifts, pallet jacks, and pallet stackers.
What is a forklift mast?
A forklift's mast, or upright, is the part of the forklift that raises and lowers the load carried by the forks.
What are the types of forklift masts?
There are 4 common types of forklift mast. Single-stage masts have limited lift heights and are best used outdoors or in warehouses where overhead clearance is not a concern. 2-stage masts, also known as duplex masts, provide excellent visibility and are best suited for moving loads in trailers. 3-stage masts are both the most popular and versatile masts--they are ideal for general warehouse use. 4-stage masts, also called quad masts, are perfect for very high stacking while offering a shorter collapsed height compared to a similar 3-stage mast.
What is the difference between 3-wheel and 4-wheel forklifts?
3-wheeled forklifts typically carry smaller loads than 4-wheeled forklifts. 3 wheeled forklifts are usually best for indoor-only use.
Why do forklifts have rear-wheel steering?
Forklifts use rear-wheel steering because the front wheels help to support the load. Rear-wheel steering improves stability and helps distribute wear and tear on the machine.
What are forklift forks called?
The "forks" of a forklift are also called tynes.
How fast do forklifts go?
Depending on the forklift, the max speed is likely between 5 and 15 mph.