How much does it cost to rent a forklift?
The cost to rent a forklift is determined by the forklift dealer providing the forklift. However, you can expect to pay a few hundred dollars per day to rent a forklift, depending on how long you rent and the type of forklift you need.
Rent Duration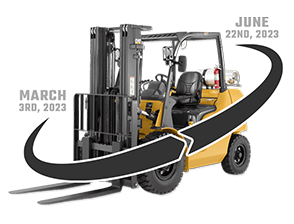 The amount of time a forklift is rented for will have an impact on price. Most dealer rates for rental forklifts are based on the number of days a forklift is rented. Some dealers will provide a discounted daily rate the more days the lift is rented. For example, if the daily rental rate is $300, the rate to rent the lift for 7 days could be $700 dollars or less. Generally, the more days you rent for, the less the daily cost will be.
Forklift Brand

Like rental cars, the forklift brand you choose to rent may impact the price. High-end, sought-after forklift brands will cost more to rent than easy-to-come-by forklift brands.
Lift Capacity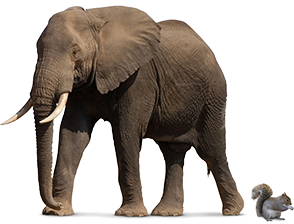 On average, the larger the lift capacity, the more the forklift will cost to rent. Although a high lift capacity doesn't always indicate a high rental price, most high lift capacity forklifts will cost more than their smaller counterparts.
Other Equipment Specs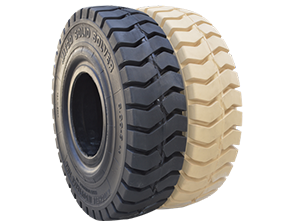 Variables like fuel type, type of tires, lift hours, and shipping distance can all impact the price to rent a forklift. Ultimately, the forklift dealer offering the rental forklift will determine the value of their forklift based on several factors. Once they've determined the value, they will provide a fair rental price based on the demand for similar forklifts in the market.
Average Rental Prices
The below prices represent average rental forklift prices. Please note, the prices displayed may not be accurate to the cost to rent a forklift from all dealers on forklifttrader.com - the prices should be considered, but not taken as an official quote.
Lift type

DAILY

WEEKLY

4 WEEKS
3,000 lb
Cushion Forklifts
$299
$699
$1,780
5,000 lb
Cushion Forklifts
$299
$699
$1,880
5,000 lb
Pneumatic Forklifts
$349
$799
$2,080
6,000 lb
Pneumatic Forklifts
$399
$899
$2,280
8,000 lb
Cushion Tire Forklifts
$499
$999
$2,699
12,000 lb
Cushion Tire Forklifts
$599
$1,399
$3,180
15,000 lb
Cushion Tire Forklifts
$699
$1,890
$3,890
25,000 lb
Cushion Tire Forklifts
$850
$2,680
$6,480
Benefits of renting a forklift
Renting a forklift is a great option for people or businesses in need of a forklift for a short time, for just one or a few projects, or if purchasing a forklift isn't in the budget. Renting a forklift allows you to hold off on making a big, long-term investment for a temporary job, giving you the opportunity to invest capital into other opportunities.
If you're interested in renting a forklift from Forklift Trader, browse our inventory to see if anything catches your eye.
Some of the many benefits of renting a forklift over purchasing includes:
Lower cost
Allows you to pay for the lift only when you need it
No maintenance costs or repair bills
No deprecation over time
Flexibility to try new brands
Used

Forklifts for rent

Almost everything available in our used forklift inventory is available for rent. We carry hundreds of forklifts at a time from the best forklift brands and forklift dealers in the nation. All used forklifts available for rent can be rented short-term or long-term. If you can't find a used forklift you like, contact us. Our inventory is always changing and you never know what may have just become available.
New

Forklifts for rent

Almost every new forklift in our inventory is available for rent. We showcase an impressive selection of the latest forklifts from leading brands and dealers across the country. Whether you need a forklift for a brief period or an extended duration, we've got you covered. For rental rates, please connect with our designated dealer representatives.
s
Frequently Asked Questions
Where can I rent a forklift?
The best place to rent a forklift is at M&W Equipment (forklifttrader.com). M&W Equipment offers forklift rentals priced as low as $149 a day. Regardless of your project, we can deliver a forklift that will get the job done. You can rent forklifts ranging in capacities 3,000-30,000 lbs. Whether you want to rent a forklift for one day or one year, M&W Equipment has you covered.
How much does it cost to rent a forklift?
It can cost between $145 and $7,500 a day to rent a forklift, depending on the type of forklift you want and how long you want it for. Weight capacity and rental time are the main factors that determine forklift rental cost.
A forklift with a capacity of 6000 lbs costs $199 daily, $550 weekly, and $1,195 for 4 weeks. If you rent a forklift with a weight capacity of 30,000 lbs, it would have a daily cost of $700, a weekly cost of $2,500, and a 4-week cost of $7,500. For more information on costs associated with renting a forklift, visit our rental prices page.
Are gas or electric forklifts better?
Gas forklifts were the standard for years, but electric forklifts are quickly gaining ground. Electric forklifts tend to have a longer lifespan than gas-powered forklifts, as well as require less maintenance. Electric forklifts are also cheaper in the long run, though they are more expensive upfront. Electric forklift batteries need to be charged in approximately 8 hour blocks, so forgetting to plug your lift in overnight could tank the next day's productivity. It is important to note that gas and diesel powered forklifts cannot be used indoors.
How much forklift capacity do you need?
The answer to this question depends on the job you're trying to accomplish. When picking a forklift, it is important to know the heaviest load you're going to put on the lift as well as the load center. It's also important to consider the capacity limitations of any attachments you may use because some attachments have a lower max capacity than the forklift, which could cause problems even though you have an otherwise capable machine.
What type of tires do forklifts use?
Forklifts use cushion tires for indoor use and pneumatic tires for outdoor use. Pneumatic tires can be either solid rubber or air. Solid pneumatic tires are made of solid rubber, so they cannot be popped by hazards at the worksite. Air pneumatic tires are similar to the tires on a car.
What is the standard size for forklift forks?
The standard size of forklift forks is 42 inches long.
Are forklift forks universal?
Forklift forks must comply with industry standards making them interchangeable between brands. It is still important to verify the capacity of your forks match up with the capacity of your lift.
How do I choose a forklift?
The best forklift for your application will meet your needs for carrying capacity, lift height, motor type, and tire composition. Check out our guide to learn more.