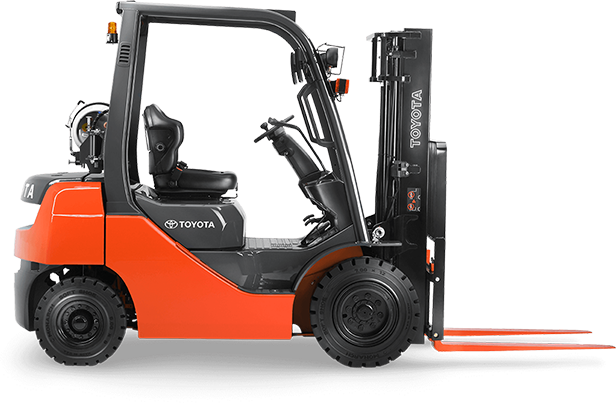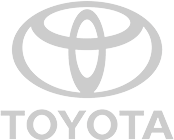 About
Toyota has been dominating the forklift industry as the top-selling forklift brand since 2002. With over 50 years in the forklift industry and over 2,000,000 industrial engines built since 1958, Toyota produces high-quality, durable lifts proven to stand the test of time.
Benefits of Toyota Forklifts:
Key Benefits of Toyota Forklifts:
Toyota designs and builds its own engines specifically for fork trucks from the ground up. Toyota's forklift engines undergo extreme testing to ensure reliable, productivity-boosting performance.

Toyota's forklifts are sought after for reducing safety-related incidents and maintenance costs with its System of Active Stability (SAS), which helps prevent accidents by auto-detecting and correcting instability.
Toyota's Forklift Legacy in Brief:
Toyota introduced the world's 1st and only system of active stability (SAS) to reduce lateral and longitudinal tip-over risk through electronic monitoring.

Toyota is dedicated to creating dependable forklifts with sustainable manufacturing.
Toyota's Customer Service:
Toyota takes a customer-first approach, creating safe forklifts with a promise of high value and an excellent driving experience.
The Bottom Line for Toyota Lifts:
Toyota strives to be the #1 forklift company for quality, durability and reliability. Toyota offers a low cost of ownership and has been widely acknowledged as the top forklift company for over two decades.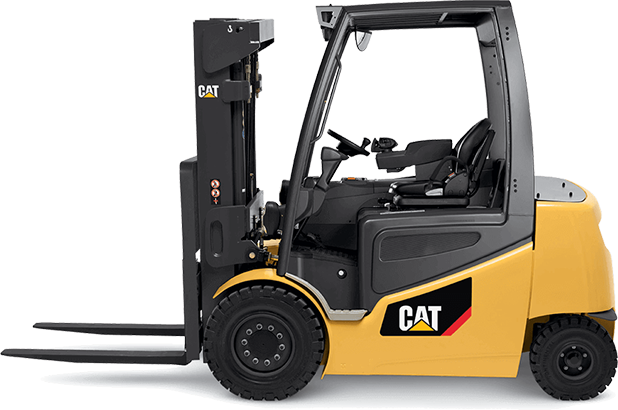 About
Cat is one of the best-known and highly trusted forklift brands in the world, and for good reason: Cat produces a huge range of super-safe lift trucks with outstanding quality, durability, reliability and versatility.
Benefits of CAT Forklifts:
Key Benefits of CAT Forklifts:
Cat offers flexible, economic solutions for a variety of industries.

Cat's parts are a breeze to replace if needed- 97% of parts are typically in-stock.

Cat has rugged, fuel-efficient lift trucks drivers are confident in.
CAT's Forklift Legacy in Brief:
Cat has been a trusted, award-winning leader in the material handling industry for over 80 years.

Cat was recently awarded The Red Dot Design Award for their 3-wheel 1.4-2.0 tonne 48V electric counterbalance range.
CAT's Customer Service:
Cat proudly guarantees maximum safety and productivity to its customers.

Cat stands behind its warranties and strives to provide outstanding customer service.
The Bottom Line for CAT Lift Trucks:
Companies trust Cat equipment to enhance efficiency and job performance. Cat's quality combined with its customer service sets businesses on the path to success.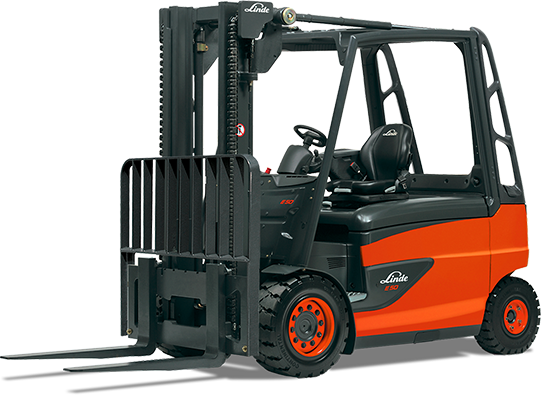 About
Linde is a German manufacturer founded in 1904 and is now part of the KION Group (the world's second-largest manufacturer of industrial trucks). Linde is known for its powerful drive technology and supremely responsive traction control for fast and easy load transport.
Benefits of Linde Forklifts:
Key Benefits of Linde Forklifts:
Linde forklifts are known for their precision, advanced technology and impressive efficiency.

Linde's hydrostatic drive system delivers smooth, accurate control of forklift speed and direction, which over time reduces wear on the lift truck resulting in fewer maintenance costs.

Linde has a reputation for first-class agility and handling.
Linde's Forklift Legacy in Brief:
In 1958 Linde invented the first forklift truck with hydrostatic transmission.

Linde focuses on engineering solutions for complex intralogistics- their revolutionary contributions to the forklift industry include Linde Steer Control, Linde Motion Detection, the Linde Rack Protection Sensor and the Linde Multifunction Lever.
Linde's Customer Service:
Linde is committed to reducing its customers' fuel consumption and lowering emission levels. Linde is also dedicated to increasing productivity and reducing downtime with its maintenance-free brake and drive system.
The Bottom Line for Linde Lifts:
Linde is well-respected for its innovative approach to forklift technology. The advanced developments produced and perfected by Linde have been transformative for both productivity and driver experience.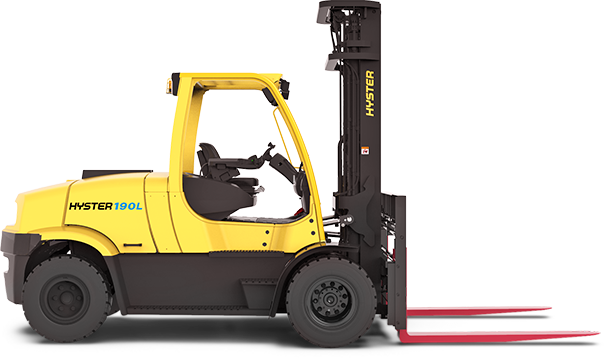 About
Hyster has been in the forklift industry for over 90 years, earning a reputation for durability and dependability. Hyster forklifts serve a number of industries and are all-around solid lifts.
Benefits of Hyster Forklifts:
Key benefits of Hyster Forklifts:
Hyster forklifts have won several awards for their durability and reliability- they withstand ultra-tough working conditions.

Hyster has advanced pallet and narrow aisle trucks, and newer models are designed to avoid workplace accidents with operator-assist technology.

Hyster makes comfortable, spacious cabs with advanced safety features like speed reduction, auto parking brakes and warning systems.
Hyster's Legacy in Brief:
Hyster's history began in 1929 with roots in the logging industry.

Hyster forklifts are known for delivering top-of-the-line, durable forklifts.

Hyster is well-loved for its trustworthiness, consistency and credibility.
Hyster's Customer Service:
Hyster proudly offers low-maintenance, high-performance, cost-cutting solutions for material handling needs.
The Bottom Line for Hyster Lifts:
Hyster's reputation for building tough, dependable lift trucks has earned them a loyal following of customers across a wide range of industries.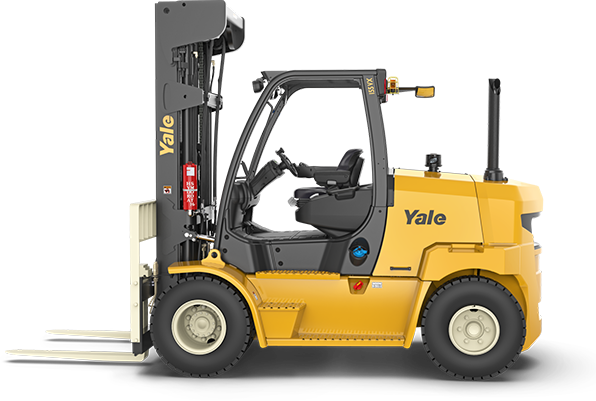 About
Yale is one of the oldest and most respected forklift brands across the globe with over a century of expertise in the forklift industry.
Benefits of Yale Forklifts:
Key Benefits of Yale Forklifts:
Yale is highly regarded for its constant developments in innovation and design, winning several awards year after year.

Yale fork trucks are specifically designed to increase safety and efficiency by maximizing visibility and ease of control

Yale centers its designs around the comfort of the driver.
Yale's Forklift Legacy in Brief:
Yale created its first forklift in 1920 and has been developing a range of material-handling vehicles ever since.
Yale's Customer Service:
Yale emphasizes production efficiency and designs based on customer feedback in research, development and pilot programs.
The Bottom Line for Yale Lifts:
Yale strives to maintain its gold-standard status in sustainability and to produce forklifts that are high quality and well-priced.