Shipping
Costs
Get in touch with us for the exact costs and fees associated with transporting your lift.
Contact for Exact Shipping Costs
For a rough price breakdown, take a look at our nationwide distribution map: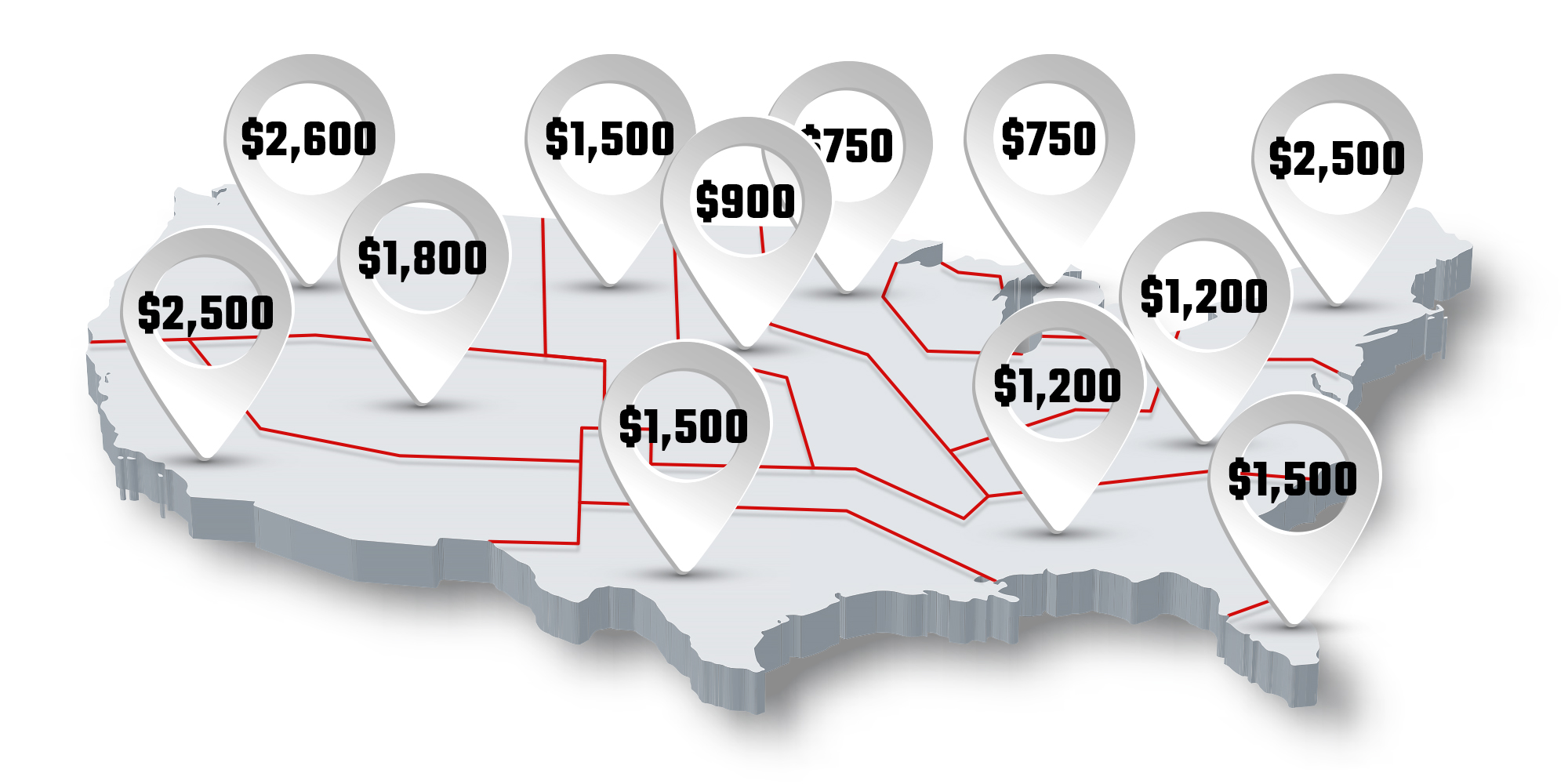 Frequently Asked Questions
What is a mini forklift called?
Pallet jacks, also known as pump trucks, are smaller than forklifts. They are ideal for lighter loads and use in tight quarters.
Can you transport a forklift?
Yes. A common way to transport a forklift is to place blocks behind the forklift's wheels and secure the blocks to the platform of the vehicle being used to transport the forklift. Tie-down chains and straps are also a good idea.
How expensive is it to ship a forklift?
The prices of shipping forklifts can range from under $1,000 to $3,000 or more depending on the machine and how far it has to go. The best thing to do is contact us for an exact quote.
How much does a forklift weigh?
Forklifts can range in weight from 3,000 pounds up to over 30,000 pounds. The average forklift weighs close to 9,000 pounds.
How do you transport a forklift?
The most common methods for transporting forklifts is to use a flatbed or semi trucks.