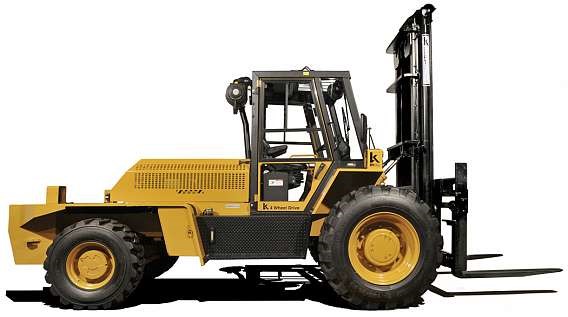 About
Liftking is a Canadian manufacturer bringing heavy-duty lifting power to the material handling industry since the 1960's. Liftking is respected for its performance in tough environments like construction, agriculture, lumber and industrial mining.
Benefits of Liftking Forklifts:
Key Benefits of Liftking Forklifts:
Liftking has built a reputation for sturdy, well-built forklifts that handle extremely heavy loads on rugged terrain.

Liftking keeps operators at the forefront of their designs, creating ergonomic lifts that reduce injury and keep productivity high.
Liftking's Forklift Legacy in Brief:
Liftking has been in the commercial and military equipment business for over 50 years, and they currently have over 10,000 units operating across the world.
Liftking's Customer Service:
Liftking believes in producing quality products

and

providing excellent customer service together without compromise.
The Bottom Line for Liftking Lifts:
Liftkings are dependable and solid as a rock. They're made to handle the hardest jobs on the toughest terrain.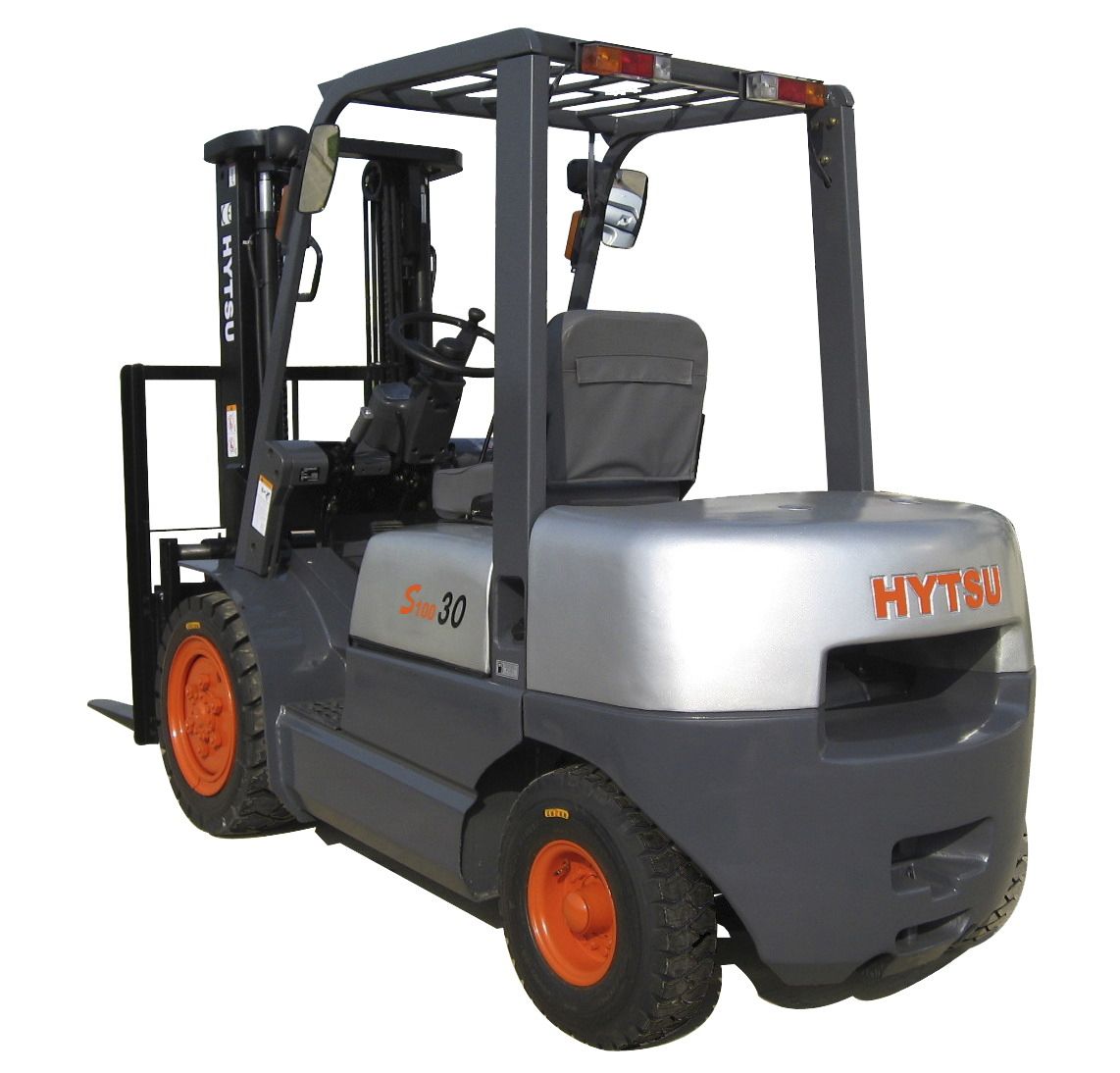 About
Hytsu is a leading Chinese material-handling equipment company established in 2001. Hytsu forklifts have a reputation for being durable, reliable and easy to drive.
Benefits of Hytsu Forklifts:
Key Benefits of Hytsu Forklifts:
Hytsu is focused on safety. With advanced safety features including operator presence sensors, anti-slip pedals and auto-speed reduction, Hytsu prioritizes driver safety.

Hytsu forklifts are designed with maintenance in mind. Hytsu lifts have easy-access service points to maximize productivity.

Hytsu stresses perfection and attention to detail, and the company prides itself on being one of the best value names in the material handling equipment industry.
Hytsu's Forklift Legacy in Brief:
Hytsu has developed a comprehensive product line to serve a variety of equipment handling needs, and its lifts are available in over 70 countries.

Hytsu works hard to develop relationships and evolve its brand, and the company faces challenges with confidence.
Hytsu's Customer Service:
Hytsu strives to create a helpful customer service experience. The company's guiding philosophy is, "Better partner, better life!"
The Bottom Line for Hytsu Lifts:
Hytsu makes driver safety and attention to detail top priorities in producing durable, reliable and dependable forklifts. Hystu is working to grow its brand by maintaining its status as a high-value player in the forklift industry.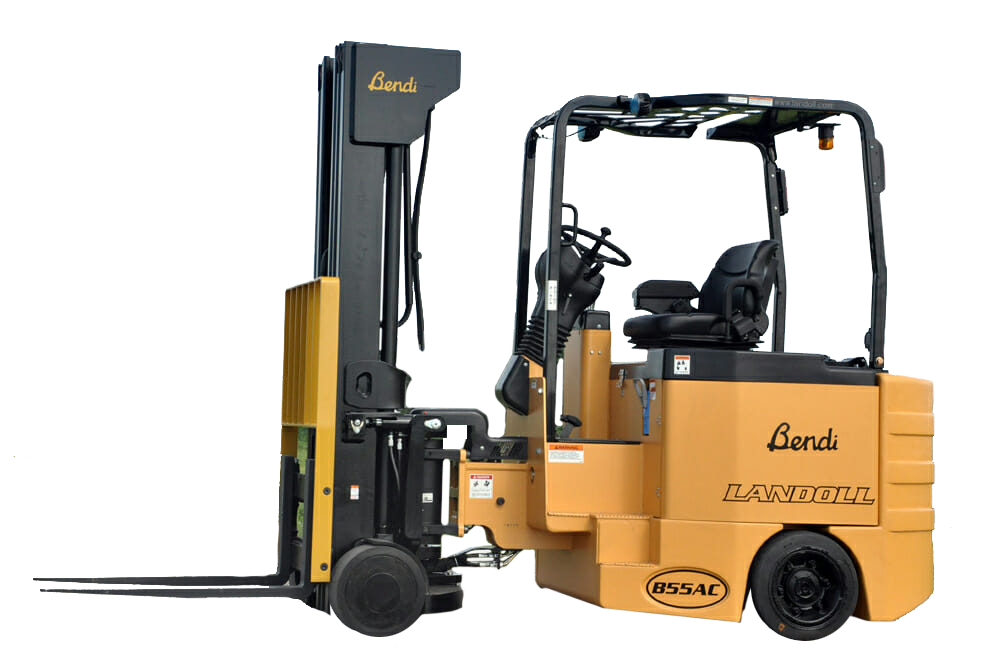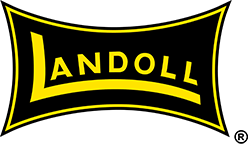 About
Landoll is responsible for the original design of the articulated forklift truck and has been serving Americans out of Marysville, Kansas since 1963.
Benefits of Landoll Forklifts:
Key Benefits of Landoll Forklifts:
Landoll

forklifts are powerful and versatile.

Landoll lifts are made to move and stack heavy loads and transport materials over rough terrain.

Landoll has a budget-friendly line of narrow aisle forklifts that work well in a variety of applications.

Landoll designs its lifts with operator safety and accident reduction in mind.
Landoll's Forklift Legacy in Brief:
Landoll is family owned and operated, and the company strives to stay on top of the latest technologies and innovations.
Landoll's Customer Service:
Landoll holds strong to its customer-first philosophy.

Landoll is committed to customer satisfaction and building & maintaining relationships.
The Bottom Line for Landoll Lifts:
Landoll forklifts are high-value lifts with unmatched ROIs. You can easily store and move more, cutting costs and downtime with Landoll lifts.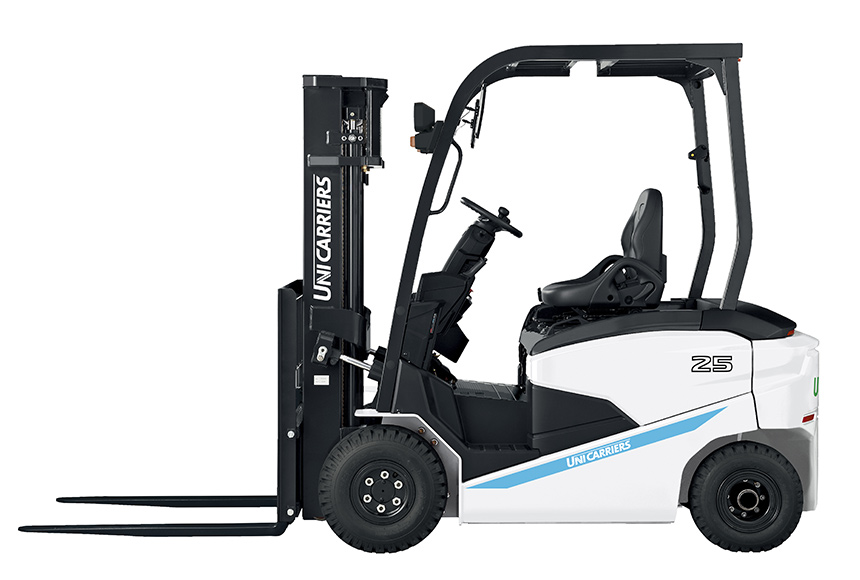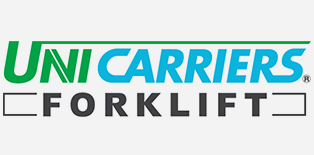 About
UniCarriers was formed in 2011 with the merge of Nissan, TCM and Atlet. UniCarriers serves a variety of applications with its broad range of forklifts and focuses on fast, reliable service.
Benefits of UniCarriers Forklifts:
Key Benefits of UniCarriers Forklifts:
UniCarriers sets standards in fuel efficiency and reduced emissions and has earned impressive EPA certifications for its green production efforts.

UniCarrier's onboard diagnostics, fleet management systems and telematics significantly reduce downtime and keep productions running strong.
UniCarriers Forklift Legacy in Brief:
UniCarriers has spent over a century building a reputation for quality and reliability.

UniCarriers has received green supply chain, recycling and sustainability awards.
UniCarriers Customer Service:
UniCarrier's mission is to "achieve exceptional customer satisfaction and a reputation for reliability in the movement of goods around the world".
The Bottom Line for UniCarriers Lifts:
UniCarriers is an environmentally responsible leader in the forklift industry offering smart, fuel-efficient solutions for a variety of material handling applications.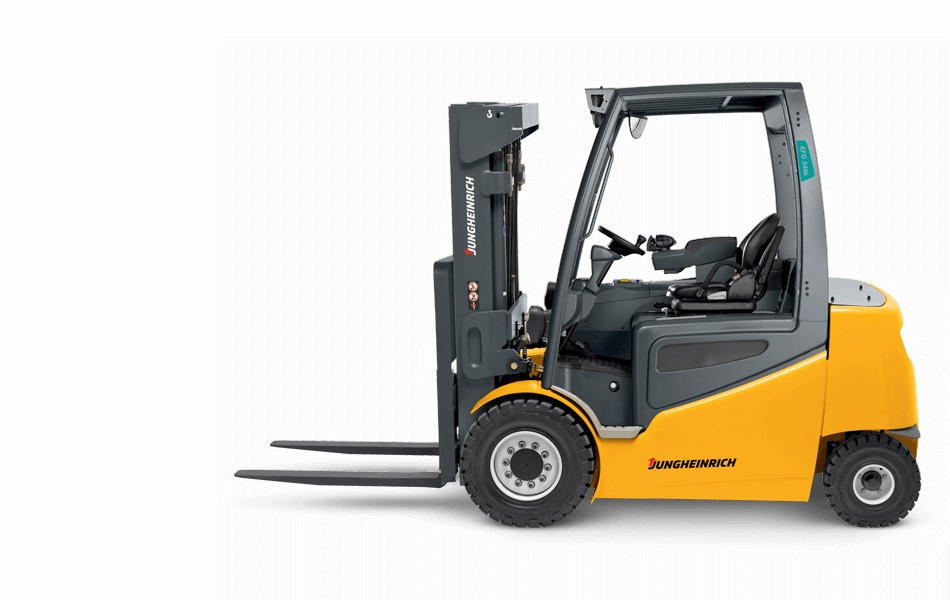 About
The Jungheinrich Group, headquartered in Hamburg, Germany, is a leader in the production of innovative forklifts with advanced technology.
Benefits of Jungheinrich Forklifts:
Standout Benefits of Jungheinrich Forklifts:
The Jungheinrich Group electric forklifts can run two shifts on a single battery charge in several applications.

Jungheinrich Group forklifts are compact and easy to maneuver through narrow aisles.

Jungheinrich Group lifts are recognized for their industry-leading speed and their ability to increase productivity levels.
Jungheinrich Forklift History & Legacy in Brief:
Established in 1953, Jungheinrich is one of the top 3 intralogistics brands in the world.

Jungheinrich has undergone intensive restructuring and its strategy leading into 2025 is focused on creating sustainable value.
Jungheinrich's Customer Service:
Jungheinrich provides personalized service to get the right products for your specific business.

Jungheinrich stands behind the performance of their forklifts.

The company produces its own Li-ion batteries and chargers and provides comprehensive service in every aspect related to your lift trucks- from software and planning to maintenance and operation, Jungheinrich values building and maintaining strong, responsive relationships with its customers.
The Bottom Line for Jungheinrich Lifts:
Jungheinrich is focused on client success and centered on creating sustainable value. Jungheinrich forklifts are reliable and well-built.