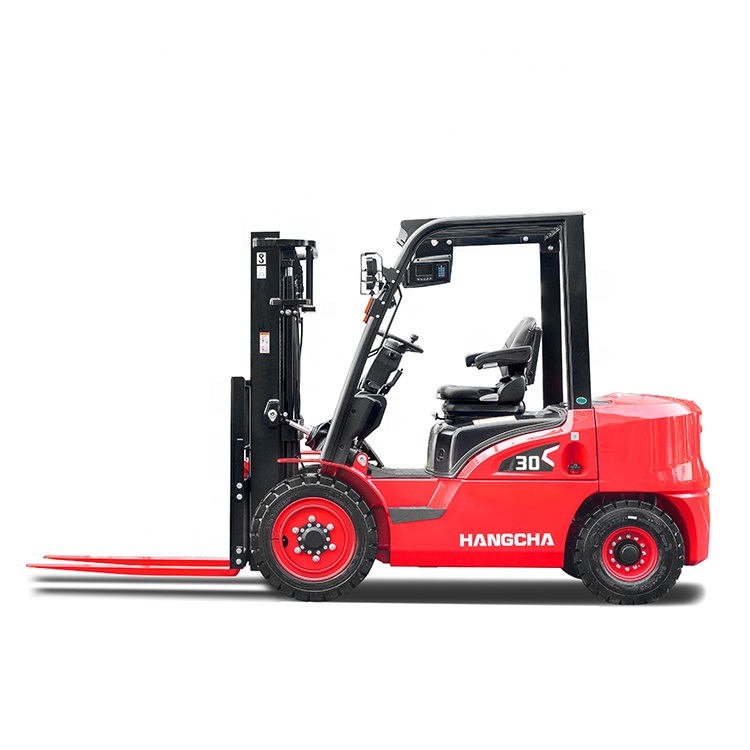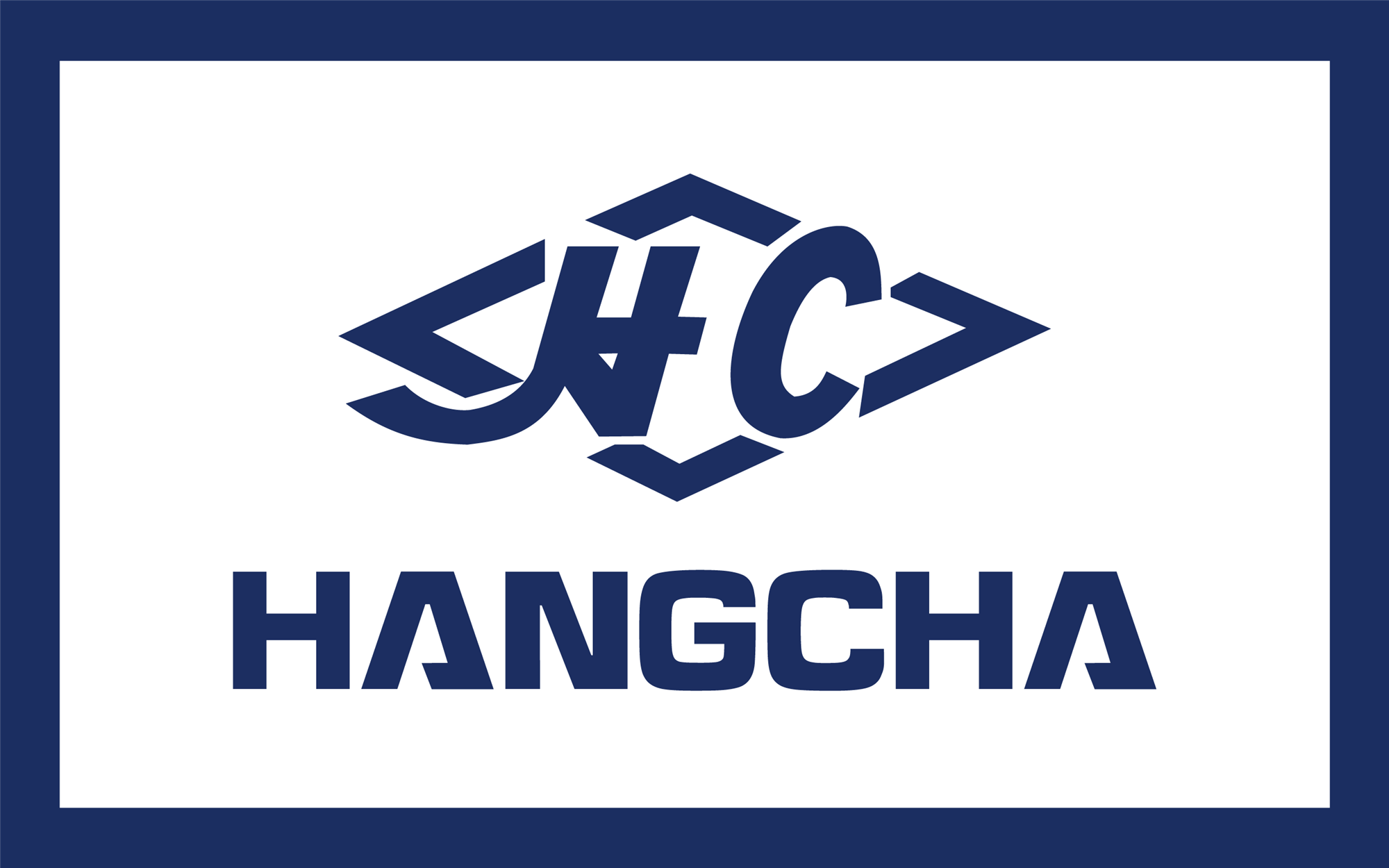 About
HANGCHA Group Co. is a Chinese manufacturer founded in 1956. HANGCHA's forklifts are in over 130 countries and the company is now one of the biggest manufacturers of forklifts in China and is ranked as one of the top 8 forklift manufacturers globally.
Benefits of HANGCHA Forklifts:
Key Benefits of HANGCHA Forklifts:
HANGCHA's lithium-ion phosphate batteries are lightweight and have long lifespans and improved charge spans and reserves.

HANGCHA offers advanced telematics, on-board diagnostics and effective fleet management systems to increase safety and productivity.
HANGCHA's Legacy in Brief:
HANGCHA has been China's largest exporter of forklifts for 12 consecutive years.

HANGCHA accounts for over 7% of global industrial vehicle sales.

HANGCHA opened its HC Forklift America Corporation in North Carolina in 2017.
HANGCHA's Customer Service:
HANGCHA has fast, reliable and personalized worry-free service.
The Bottom Line for HANGCHA's Lifts:
Hangcha is a major contributor to the material handling equipment industry and strives to "make material handling easier, safer and more efficient" for its customers.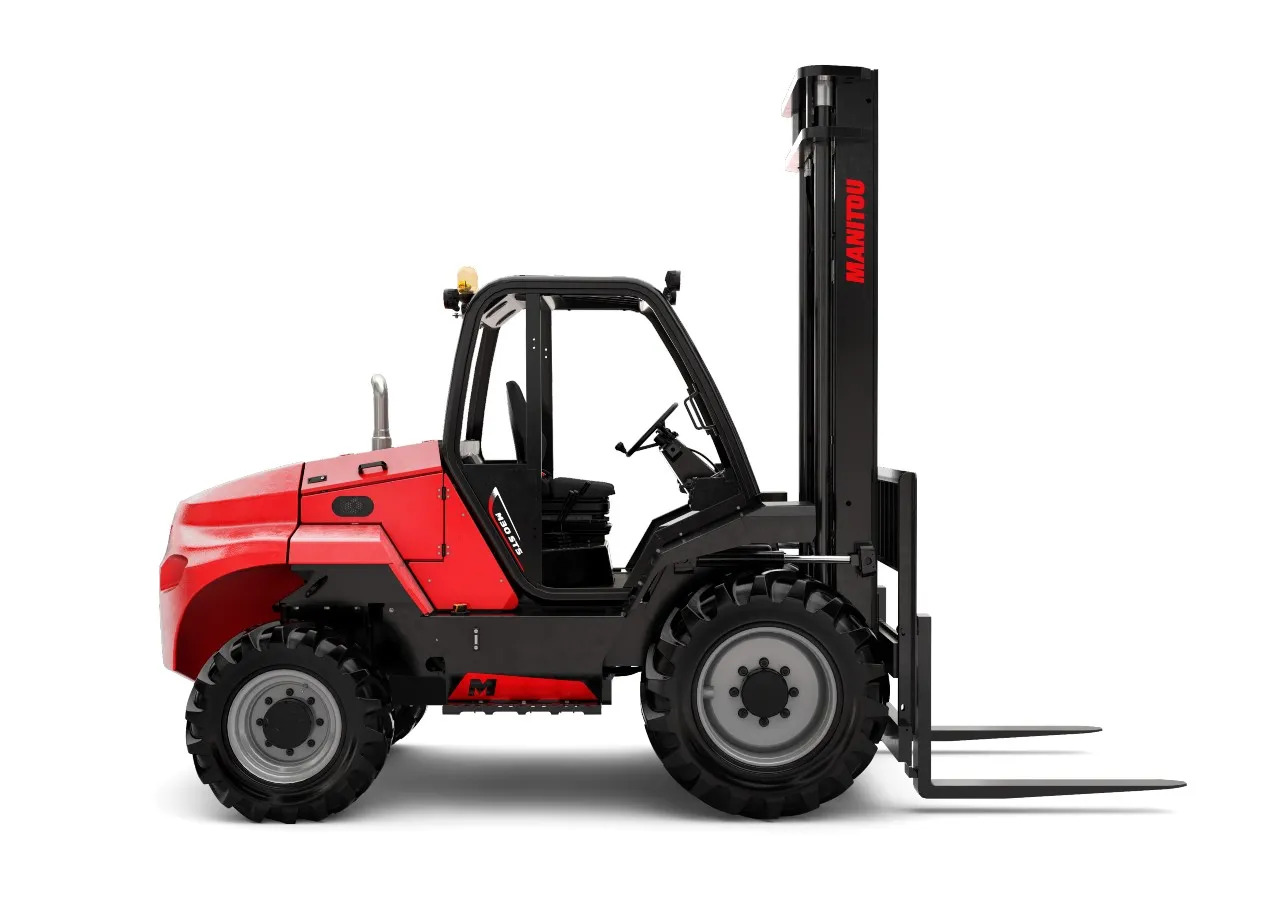 About
The Manitou Group was founded in France in 1958 and has expanded to serve 140 countries with their forklifts worldwide. Manitou's North American headquarters is located in West Bend, Wisconsin.
Benefits of Manitou Group Forklifts:
Key Benefits of Manitou's Forklifts:
Manitou forklifts are praised for their versatility and ease of handling.

Manitou truck-mounted forklifts have the shortest overhang available.

Manitou offers a wide range of sizes and specifications for a broad range of applications.
Manitou's Legacy in Brief:
Manitou invented the first rough-terrain forklift and has continued its tradition of innovation since its founding.
Manitou's Customer Service:
Manitou is committed to meeting and conquering challenges with a solution-focused approach to service.
The Bottom Line for Manitou's Lifts:
Manitou forklifts are compact, highly trusted and easy to use. Manitou's lifts excel in increasing safety and productivity.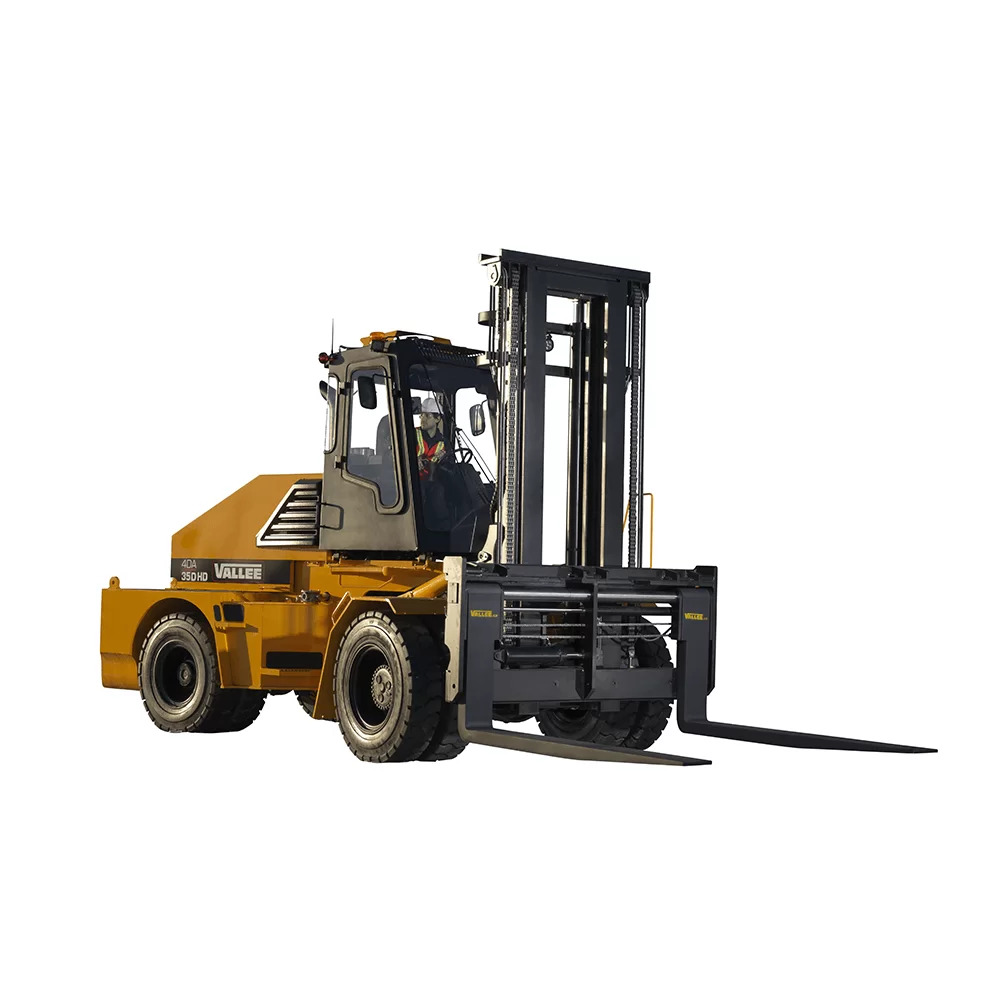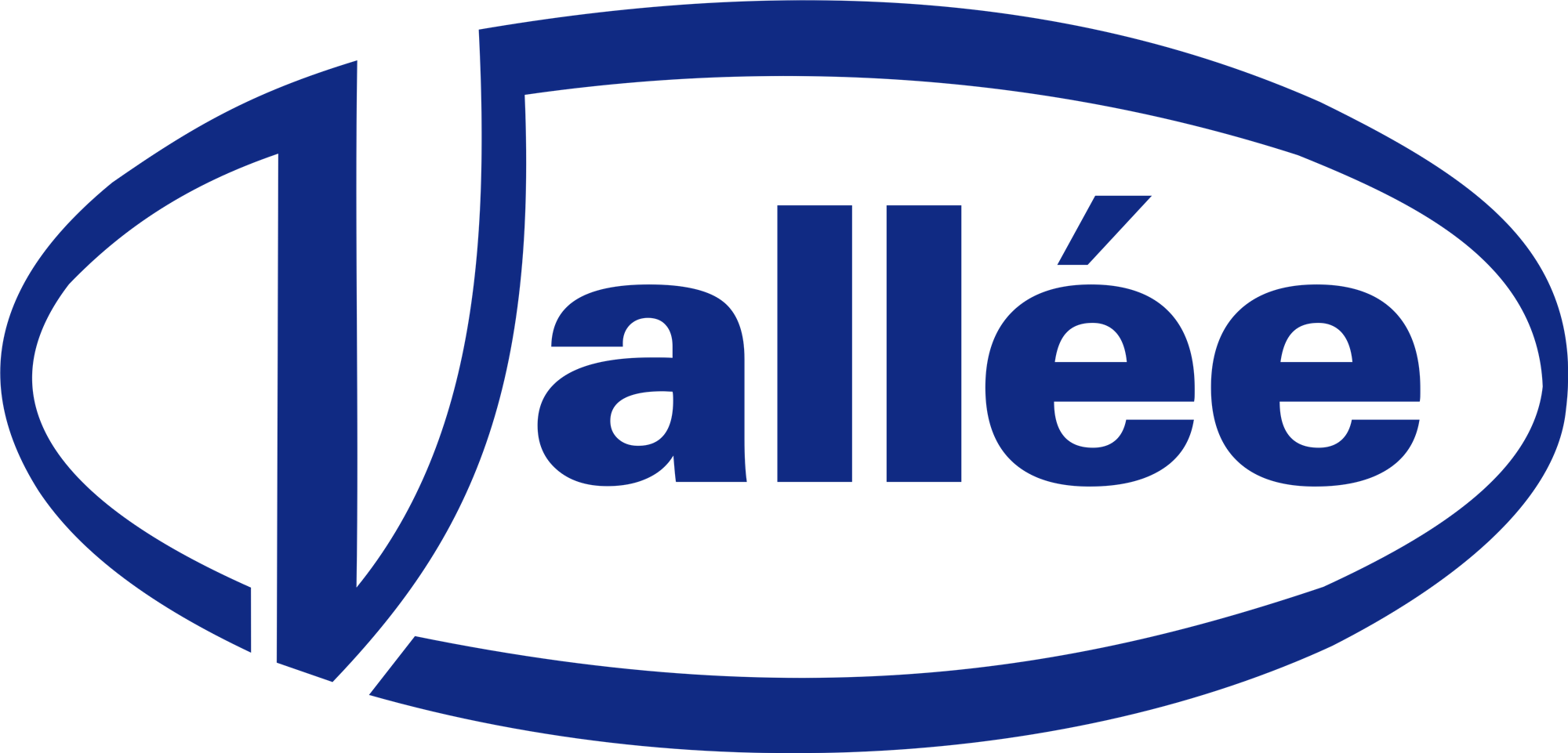 About
Vallee was founded in 2002 as a Canadian material-handling equipment manufacturer. Vallee specializes in heavy-duty, heavy-handling forklifts.
Benefits of Vallee Forklifts:
Key Benefits of Vallee's Forklifts:
Vallee is committed to producing the highest-quality parts

Vallee's forklifts are constructed with the intention to withstand long shifts, heavy loads and harsh environments.
Vallee's Forklift Legacy in Brief:
Vallee has most recently made headlines for their compact lift truck, capable of smoothly gliding in and out of mine shafts.

Vallee fork trucks are well-respected for their durability.
Vallee's Customer Service:
Vallee's top priorities are happiness, pride and efficiency. Vallee strives to provide the best service and expertise for your forklift needs.
The Bottom Line for Vallee's Lifts:
Vallee is a great choice for a robust, high-quality forklift that increases your productivity in tough environments with heavy loads.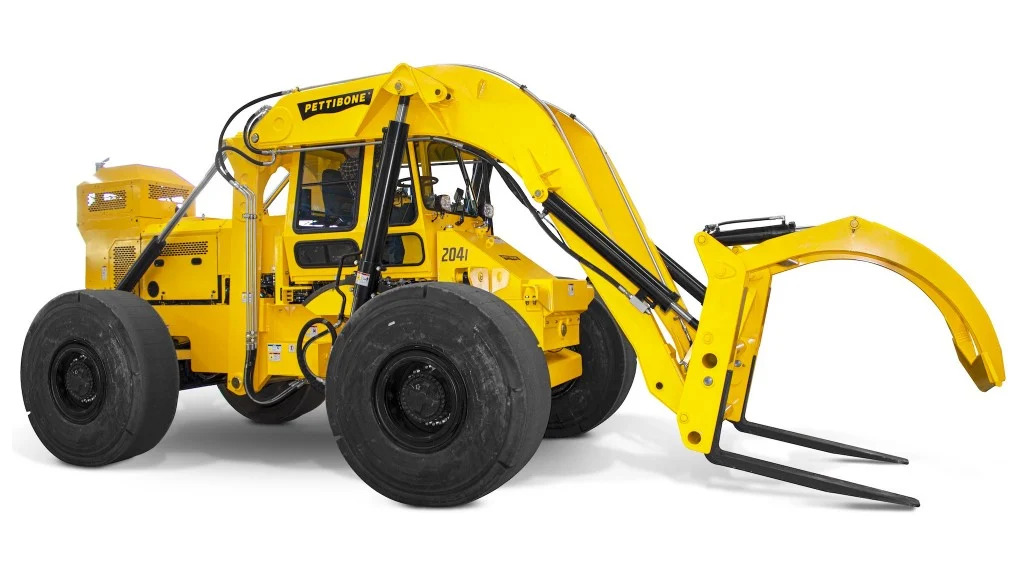 About
Pettibone is an American company based in Baraga, Michigan. Pettibone specializes in creating tough, safe forklifts that perform.
Benefits of Pettibone Forklifts:
Key Benefits of Pettibone Forklifts:
Pettibone is committed to manufacturing heavy-op forklifts with smart features.
Pettibone's Forklift Legacy in Brief:
Pettibone was established in 1881 and has dedicated itself to making material handling safer and easier.

Pettibone invented the Carry-Lift: the first forward-reaching rough terrain handler.
Pettibone's Customer Service:
Pettibone is all about safety and ease of use.

Pettibone innovates to make better products for their customers- not just to keep up or to make products for the sake of making them.
The Bottom Line for Pettibone Lifts:
Pettibone is committed to producing the finest forklifts from high-quality, expertly engineered materials.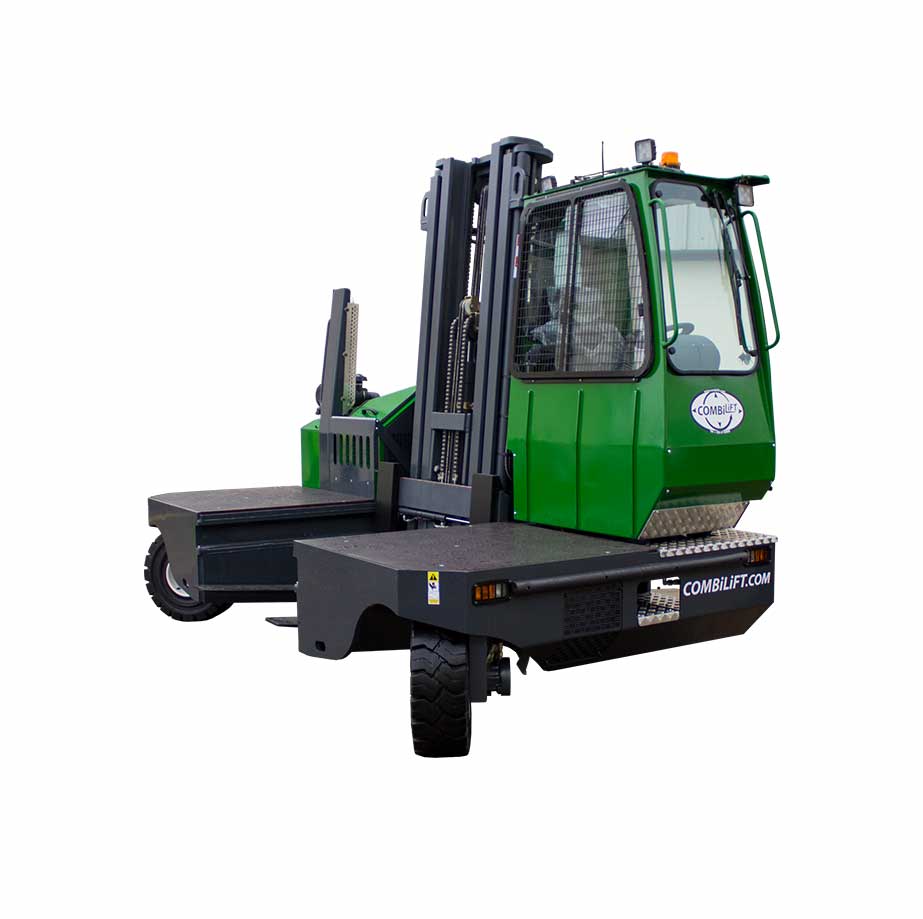 About
Combilift is a high-quality forklift manufacturer based in Monaghan, Ireland. Combilift is dedicated to maximizing warehouse and storage safety, capacity and efficiency. Combilift has locations in Arkansas, Alabama, Mississippi and Tennessee.
Benefits of Combilift Forklifts:
Key Benefits of Combilift Forklifts:
Combilift forklifts eliminate the need for extra warehousing by increasing storage density by 50-100%.

Combilift forklifts increase productivity with highly precise handling.

Combilift fork trucks can move sideways and diagonally.

Combilift lifts can operate in the narrowest aisles.
Combilift's Forklift legacy in Brief:
Combilift was founded with extensive engineering expertise by Robert Moffett (Moffett Mounty truck-mounted forklift) and Martin McVicar in 1998.

Combilift is a debt-free company creating long load-handling solutions.

Combilift is the world's fastest-growing forklift manufacturer.
Combilift's Customer Service:
Combilift prides itself on catering to the diverse, individualized needs of customers and its ability to customize solutions that deliver space-saving, high-performance results.
The Bottom Line for Combilift's Lifts:
Combilift stands out from the rest with its unique features. Combilift is the largest manufacturer of multidirectional forklifts, side loaders and articulated forklifts in the world.